Italians are famous for always setting fashion trends. Moreover, Milan, Rome, and Venice are only some of the cities where you will find several luxury fashion stores.
Then, are you ready to buy a new Versace jacket? or maybe a bag by Dolce & Gabbana?
Even if you are not interested in fashion, knowing some words for clothes in Italian can come in handy for all kinds of situations!
Outwear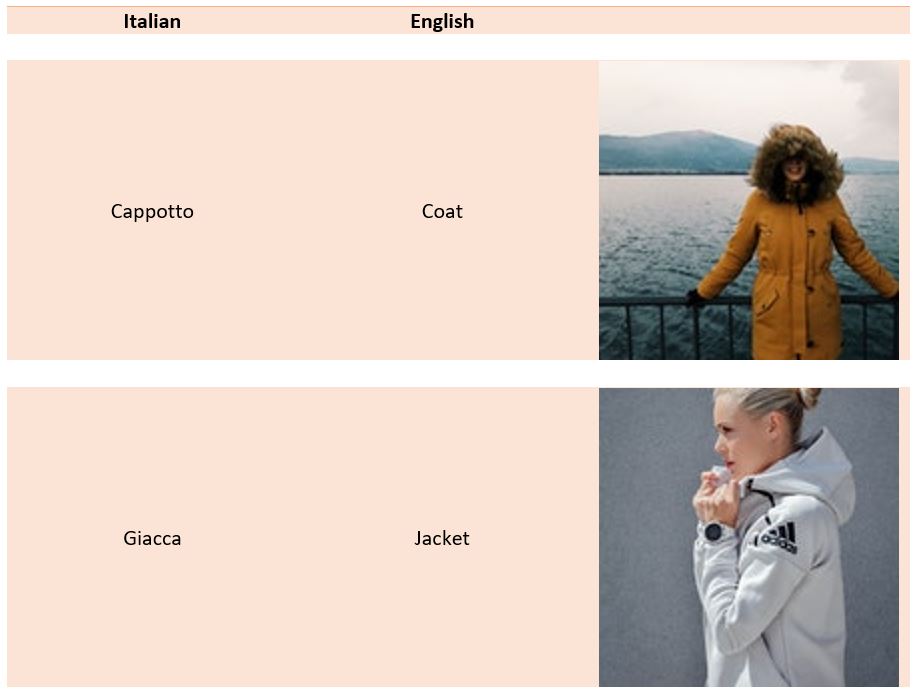 Casual Wear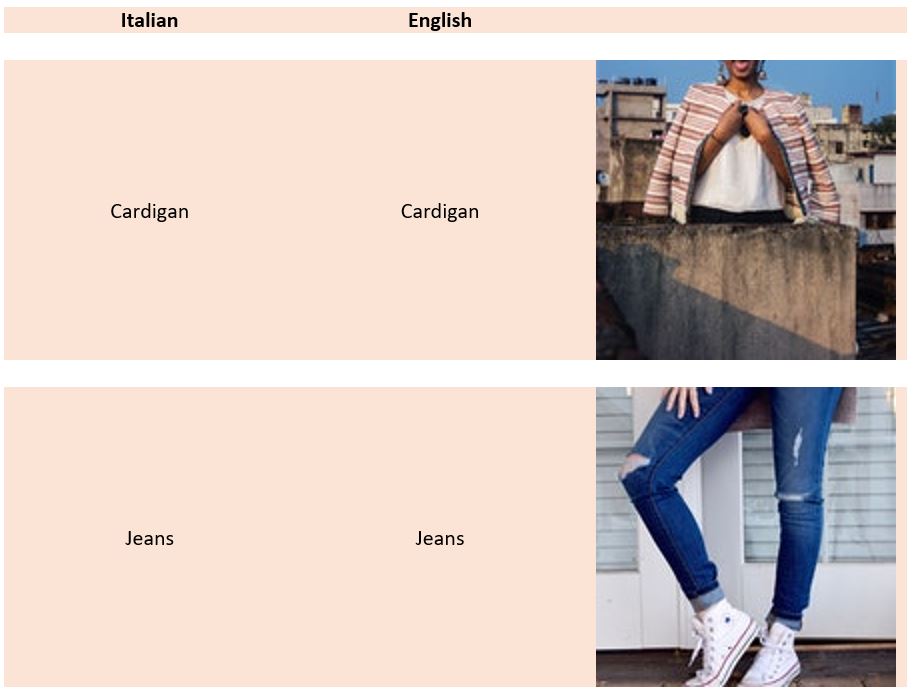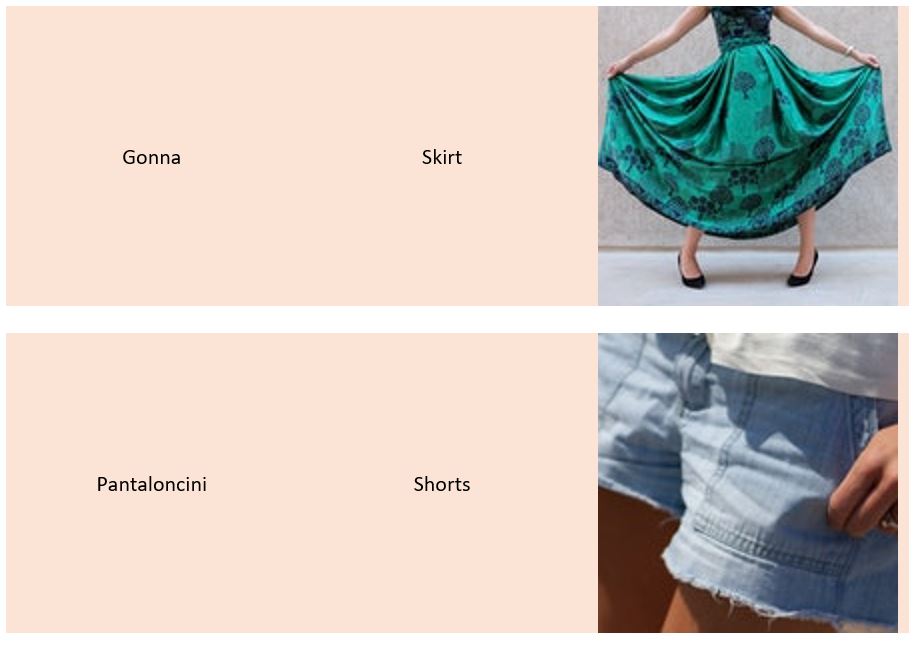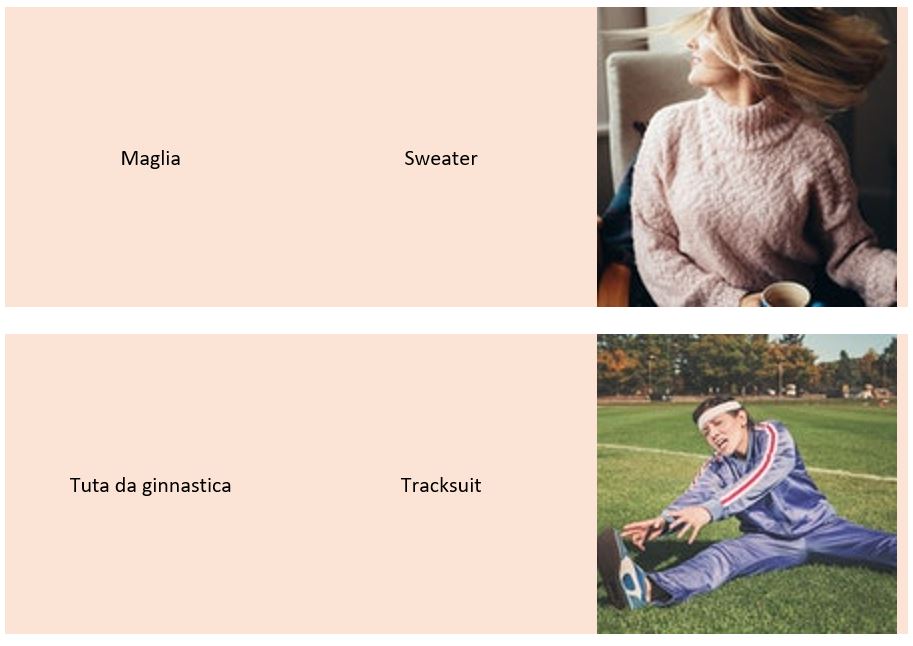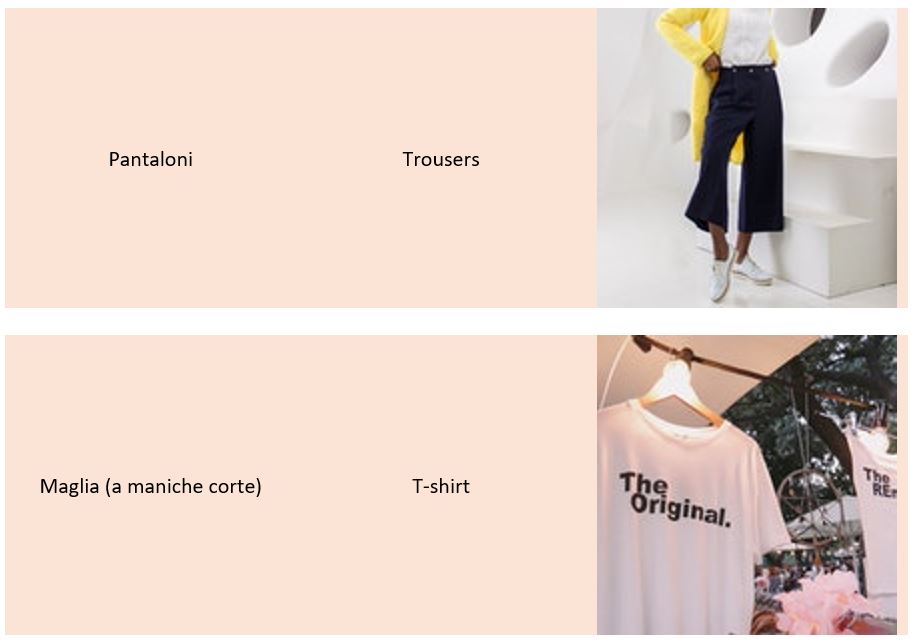 Occasions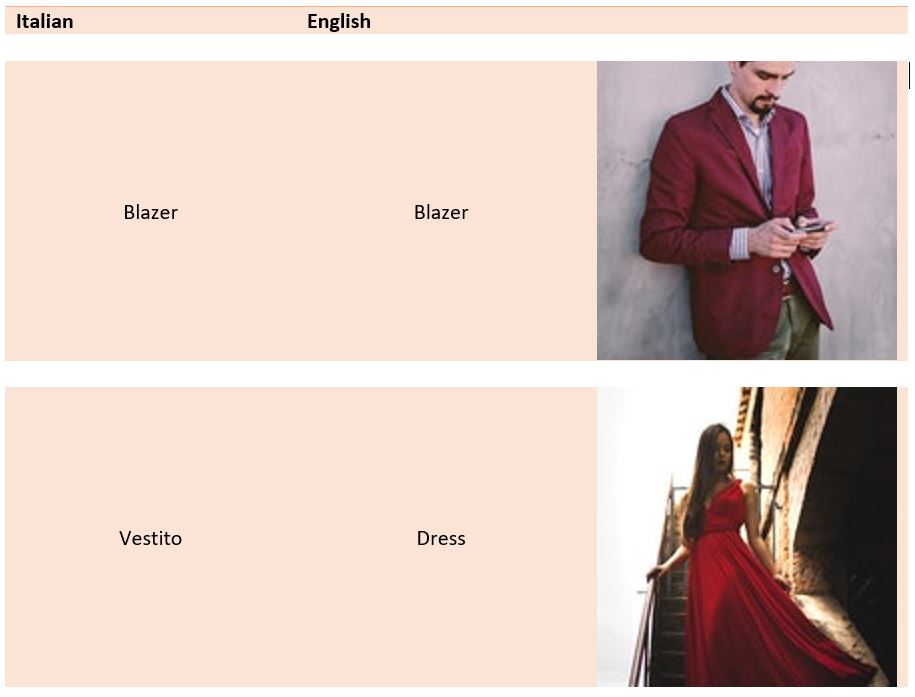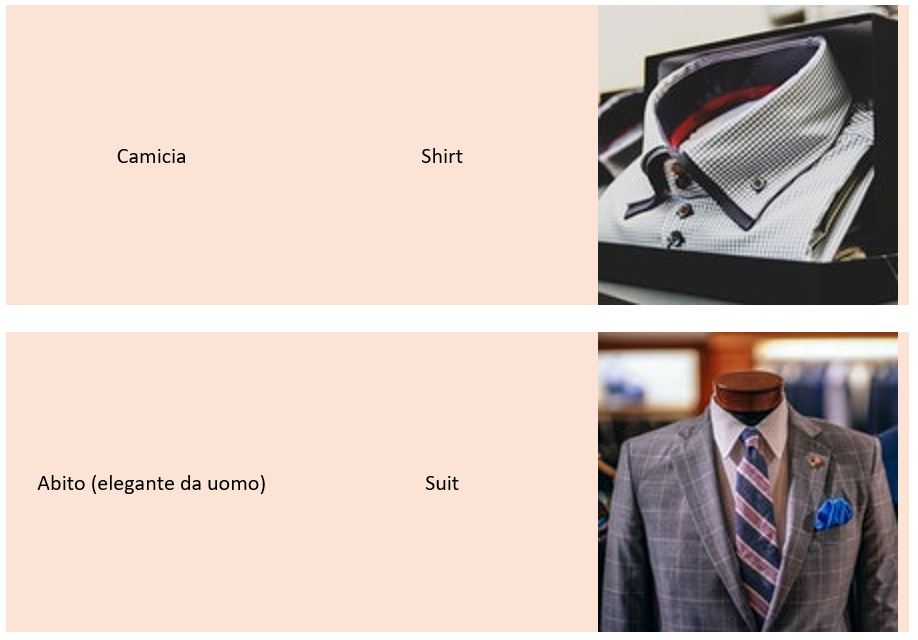 Shoes – Scarpe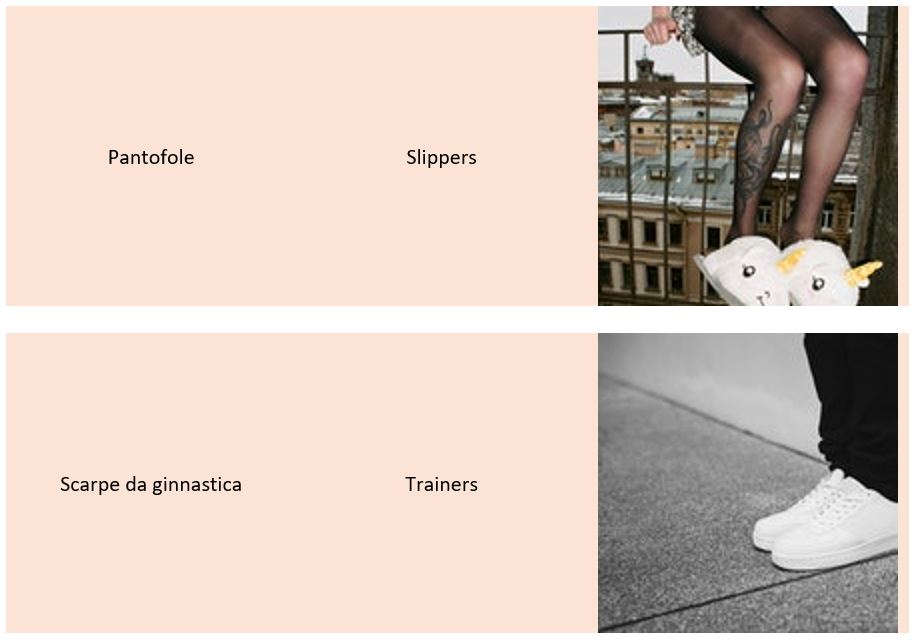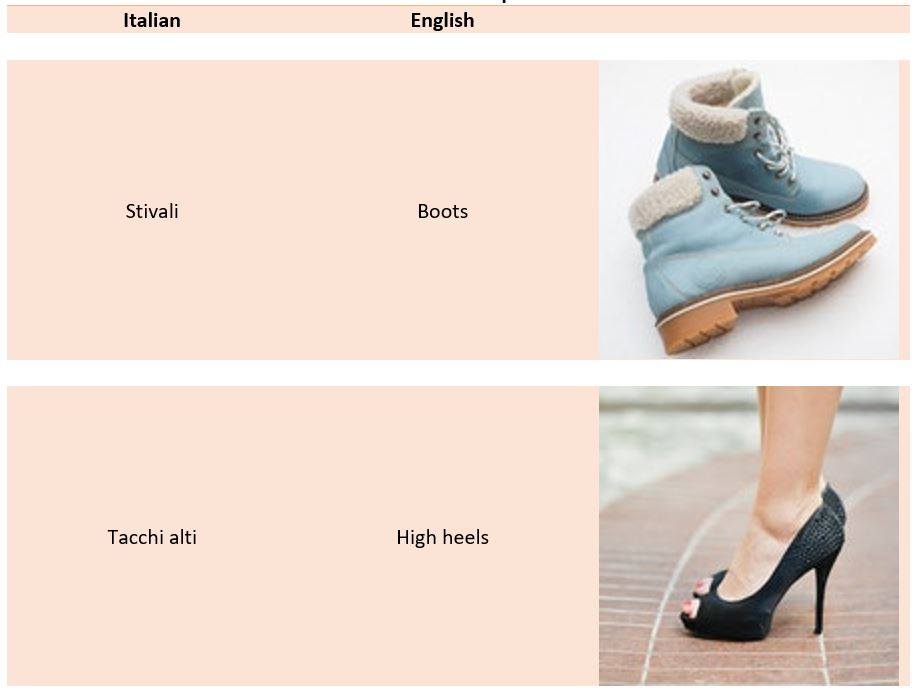 Underwear and Nightware – Intimo e pigiami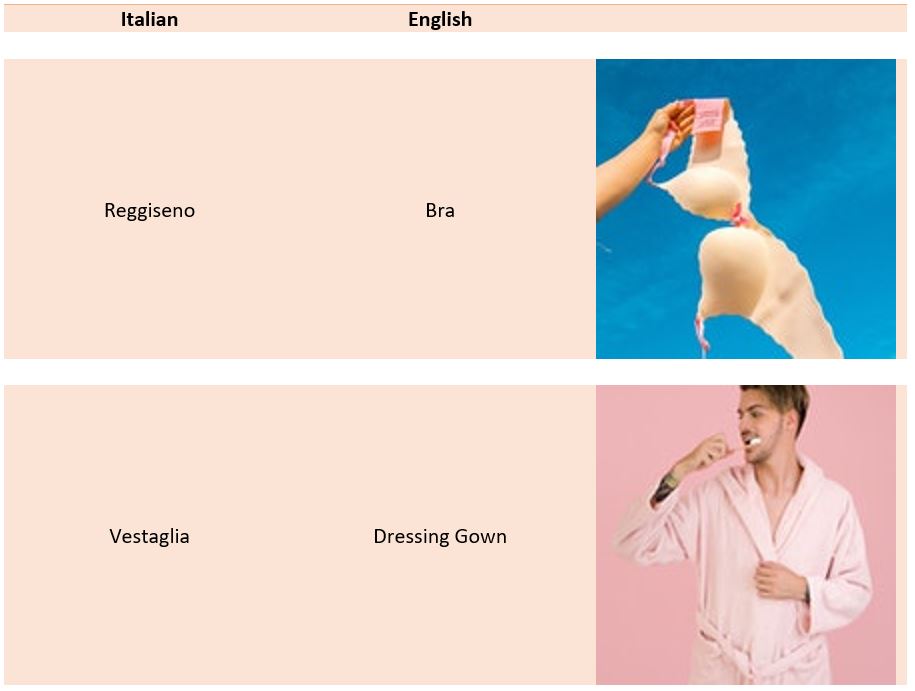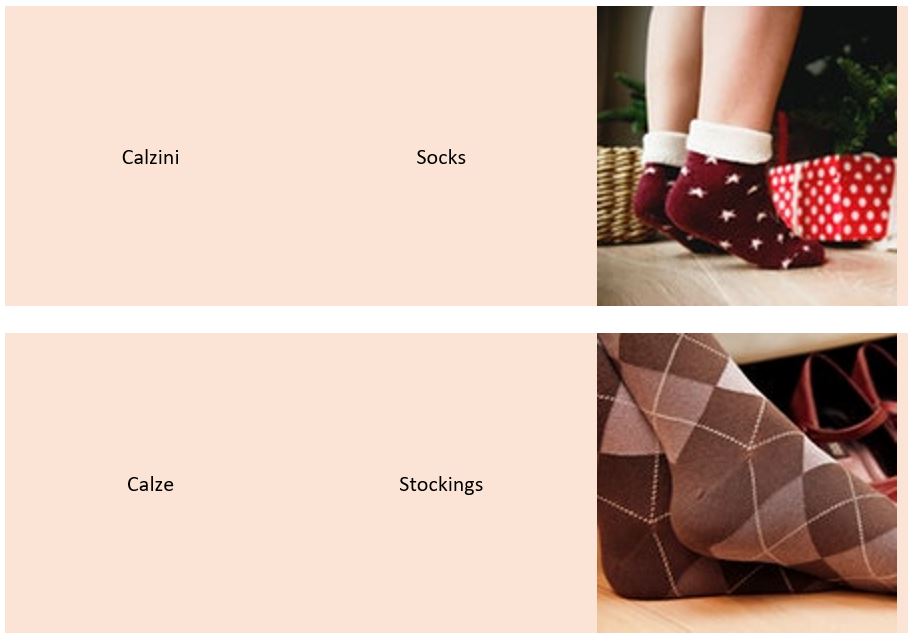 Accessories – Accessori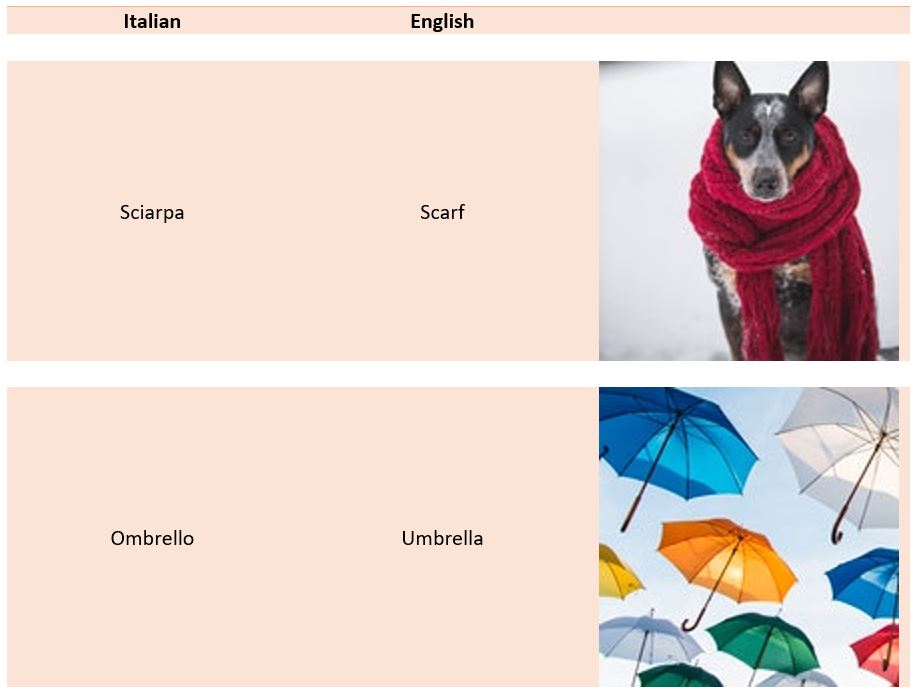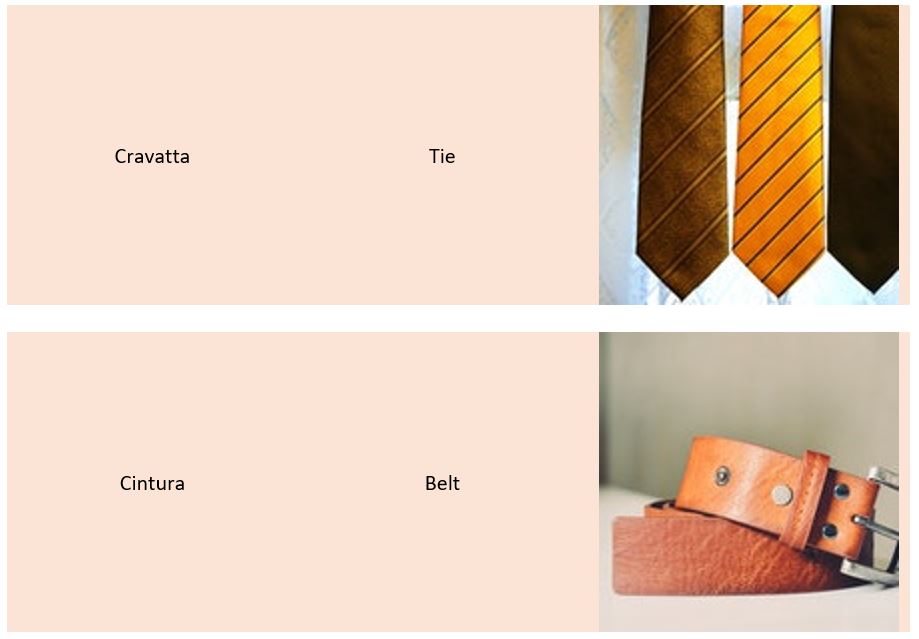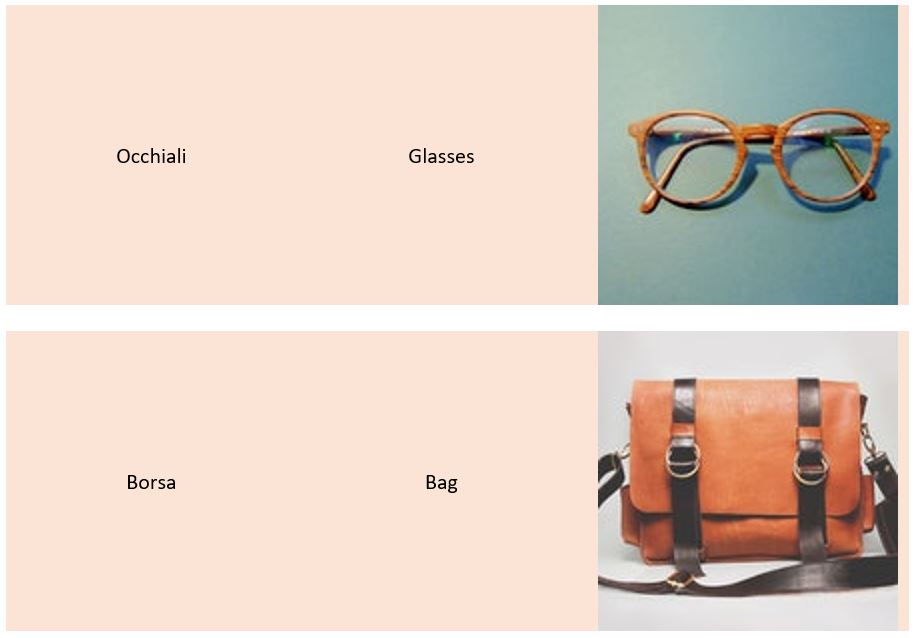 Jewellery – Gioielli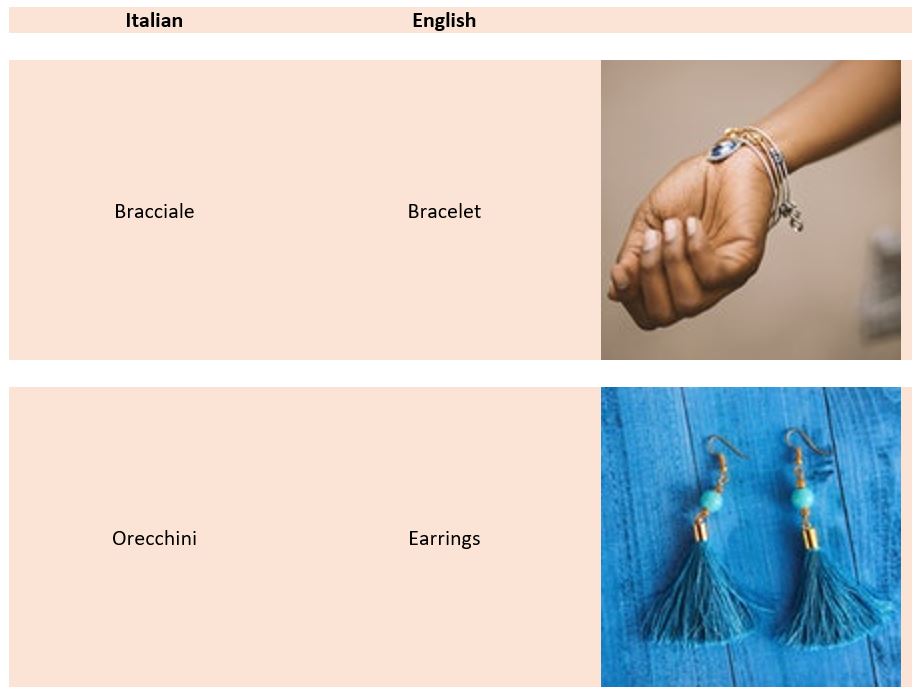 Are you traveling in the South of Italy? If you are lucky enough to enjoy some good weather on a beach in Sicily or Sardinia, most likely you will also need clothes such as:
Summer Clothes – Vestiti estivi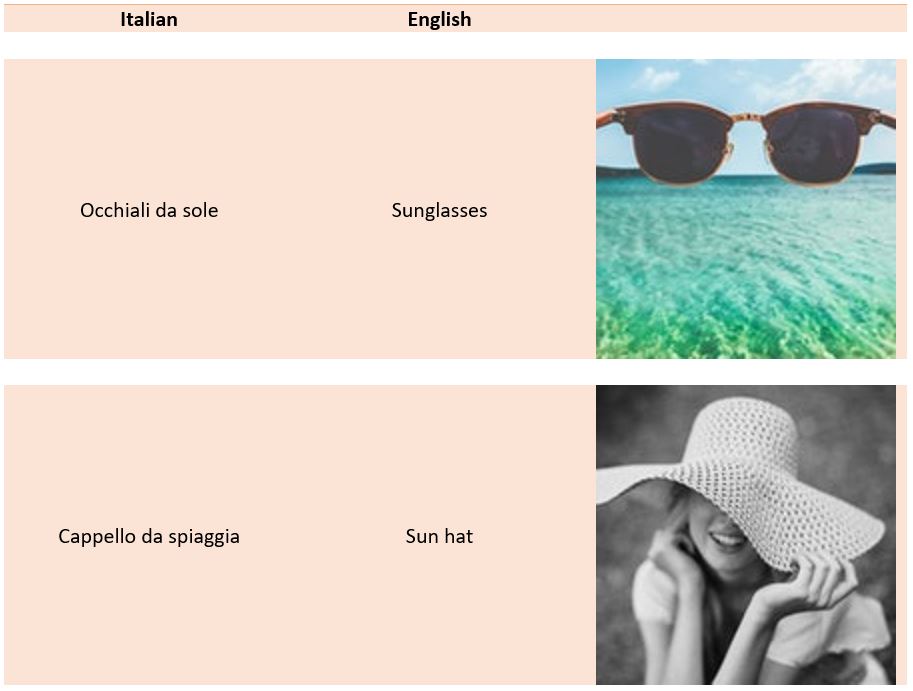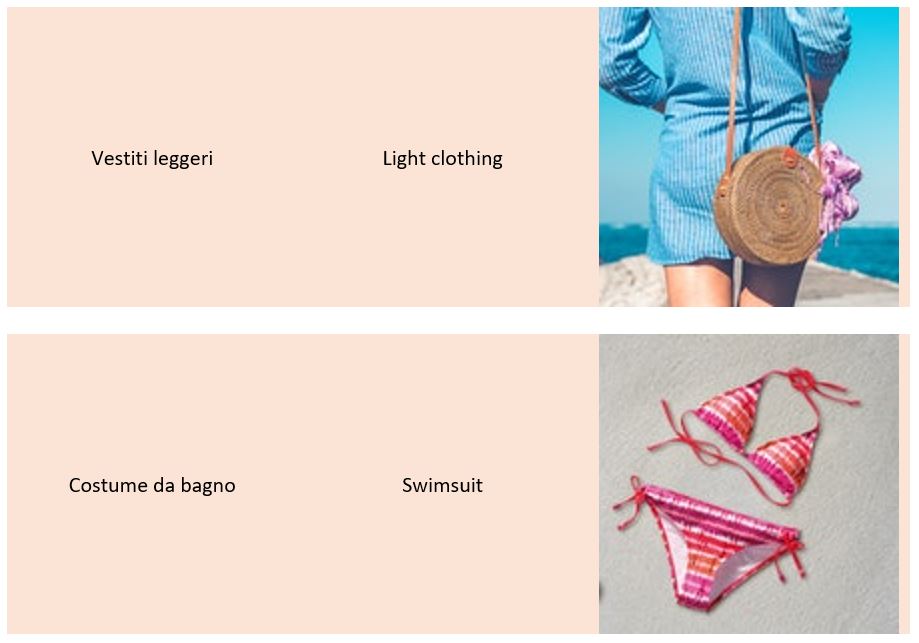 Additionally, Italy can be very cold in winter! Thus, if you are visiting your Italian friends when the weather is no good, you may need some warm clothes!
Winter Clothes – Abiti invernali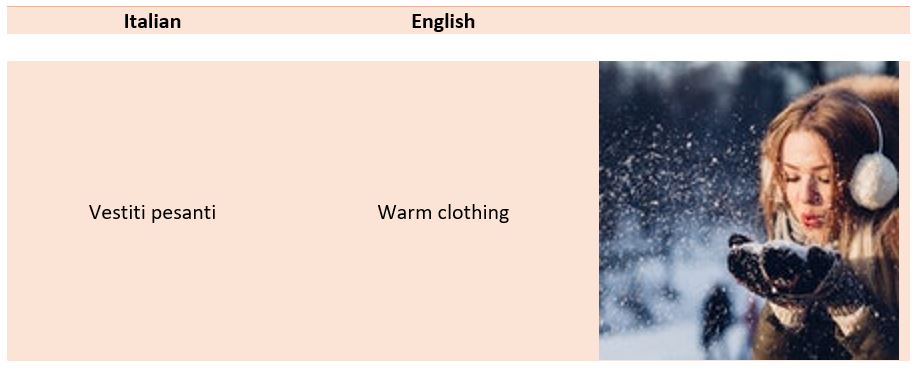 Materials – Materiali

To know more about Italian Words, click HERE.
Get your FREE Italian Audio Course
"TOP 20 ITALIAN VERBS" (MP3 + PDF)