When meeting a new Italian friend, you may be asked about your hobbies. Do you like reading? Is traveling your cup of tea? Whatever you like to do in your free time, you will finally be able to talk about your passion with your Italian mates.
Thus, you will also be able to find new friends who share your hobbies. At the same time, you will keep practicing your Italian skills! Below, you will find a list of the most common hobbies in Italian.
Grammar Tip: Hobby or Hobbies?
The noun "hobby" is a word also used in Italian. Although there is a proper Italian word for it, passatempi, Italians are now used to talk about their hobbies. However, this noun would stay in the singular. In Italian, you never say "hobbies", as a plural noun. People ask "quali sono i tuoi hobby?" (what are you hobbies?). Do not forget about it!
Arts and crafts – Arti e mestieri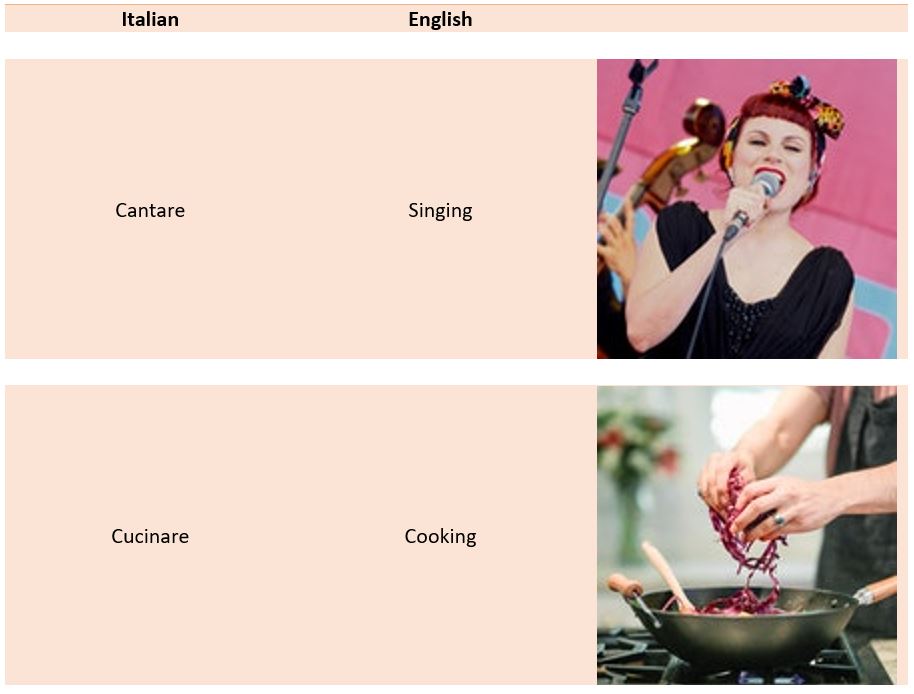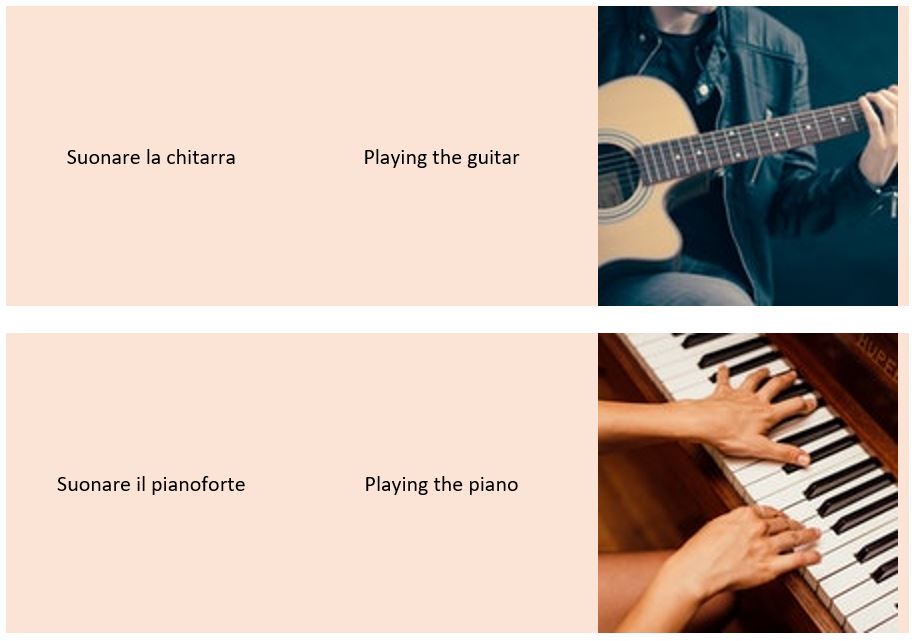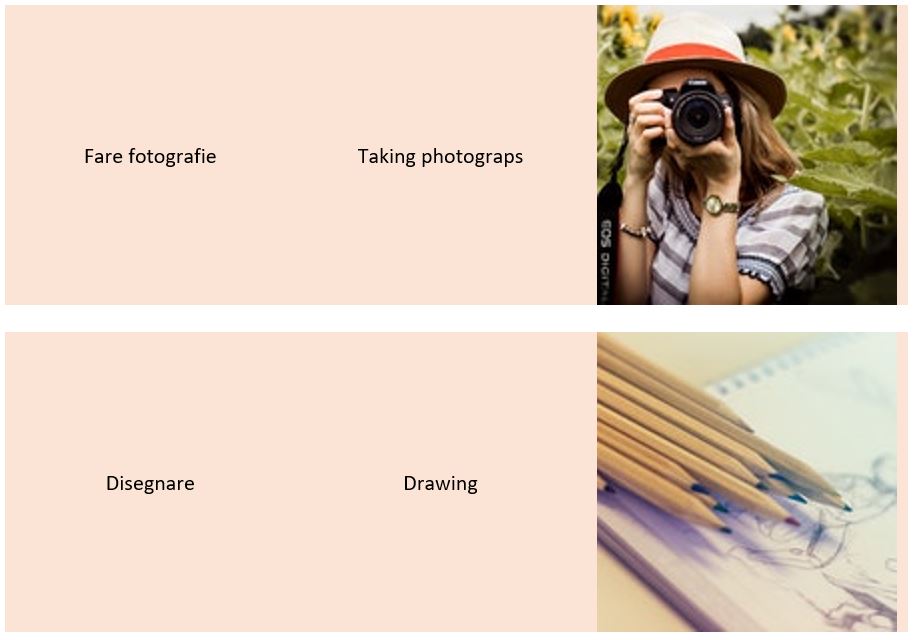 Free time and miscellaneous – Tempo libero e miscellanea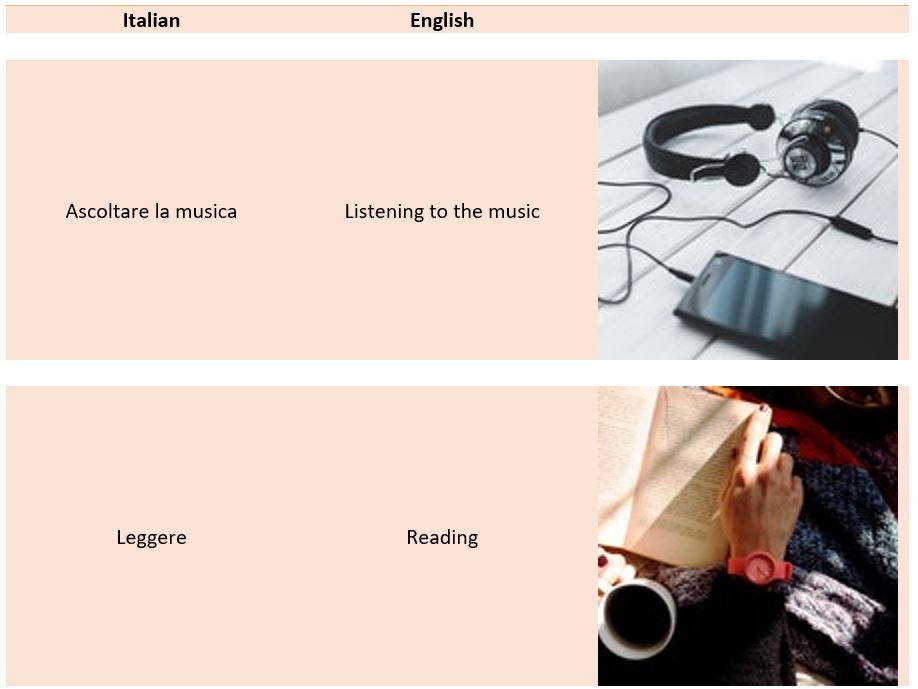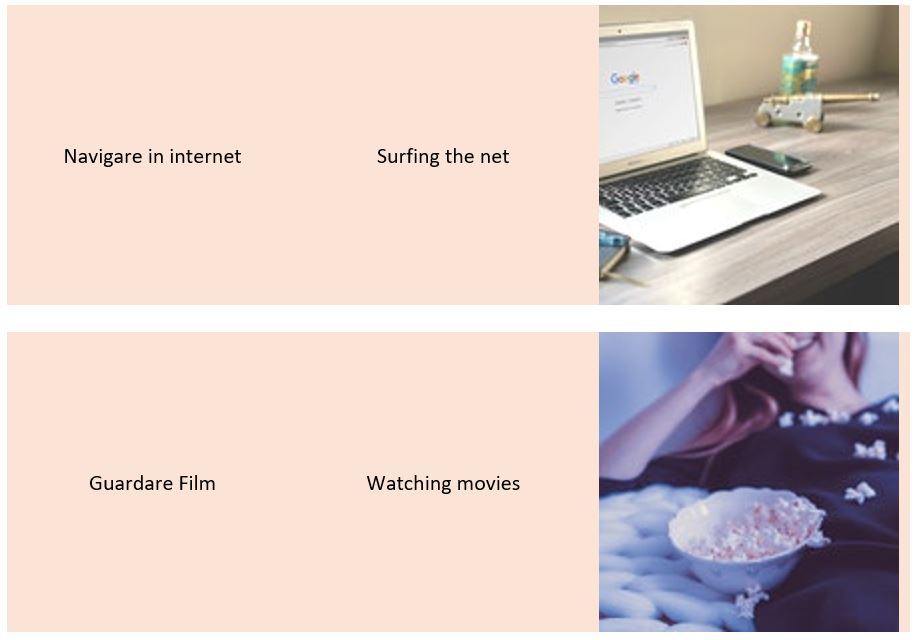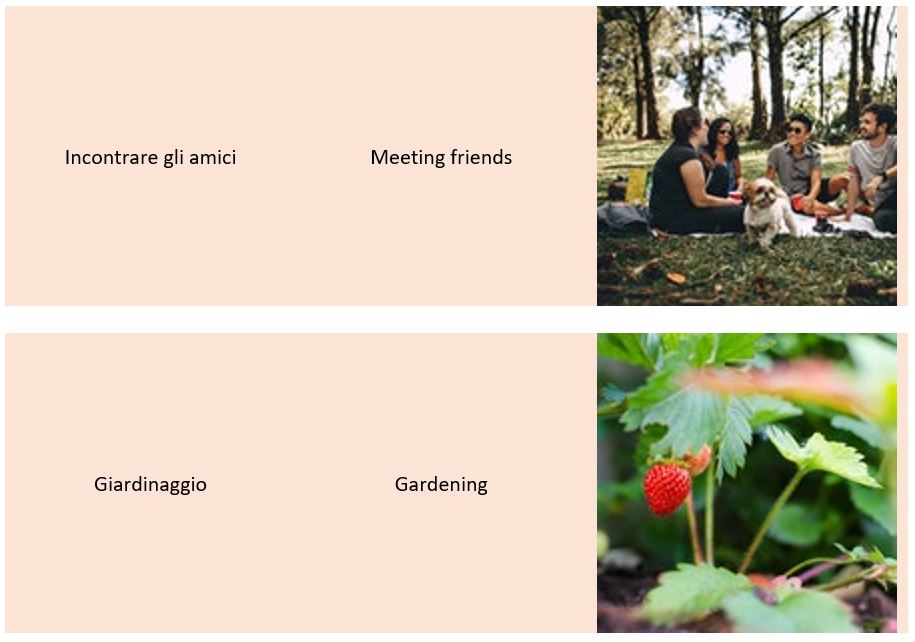 Sports and outdoor – Sport e attività all'aria aperta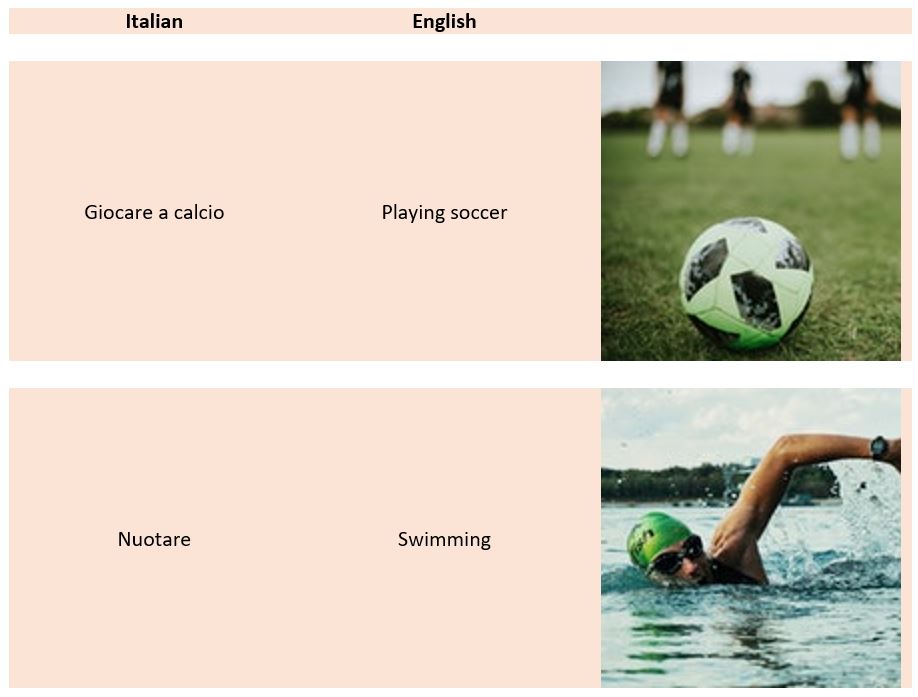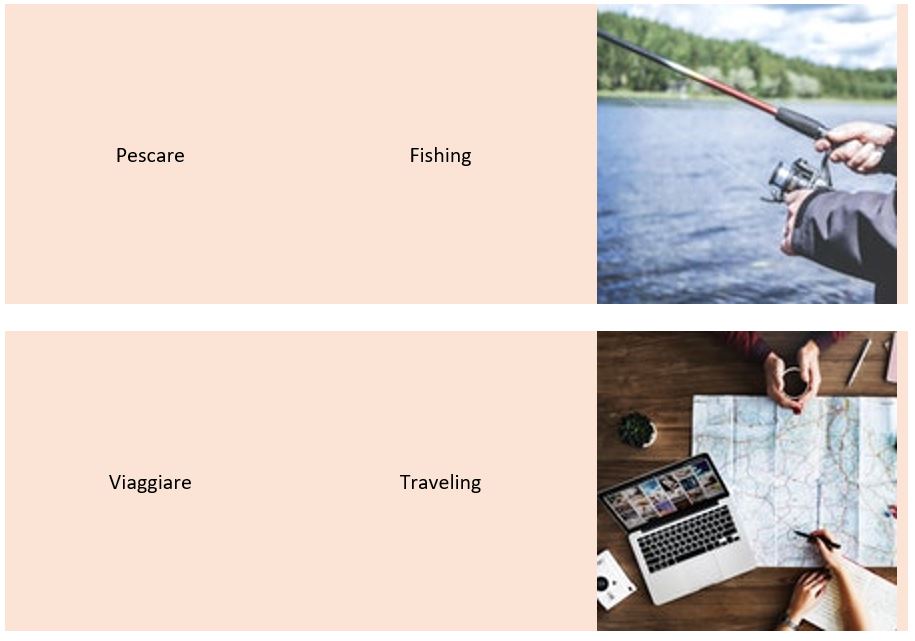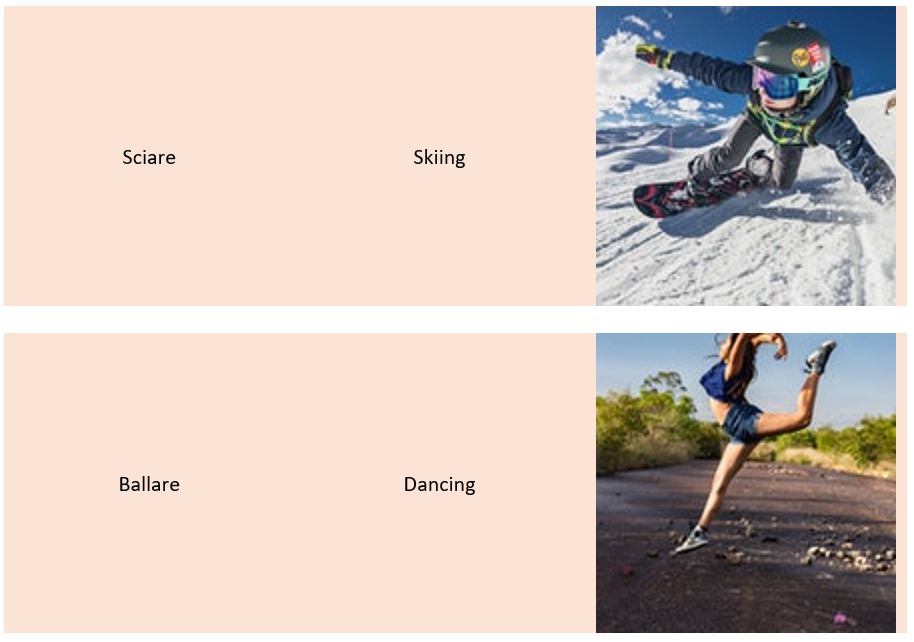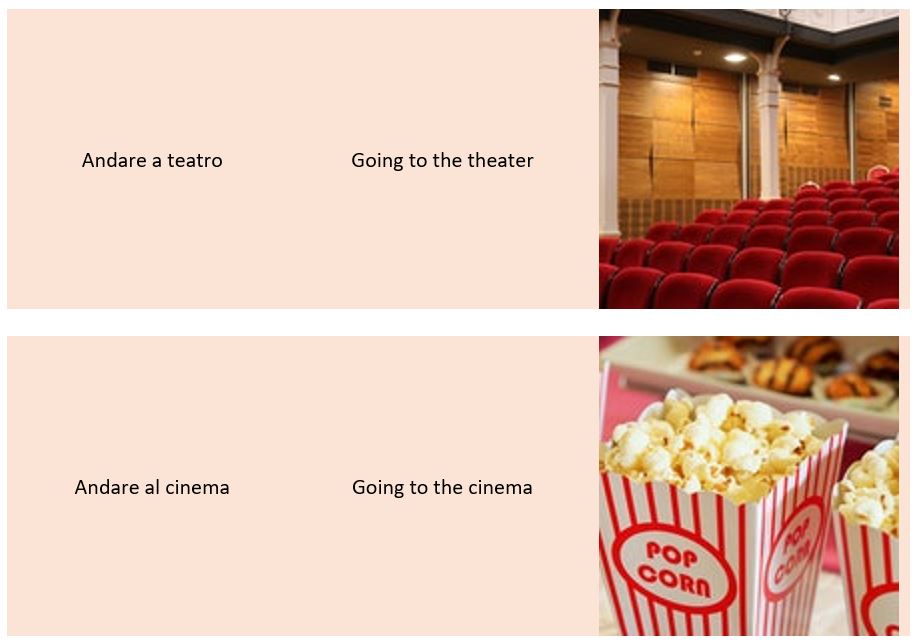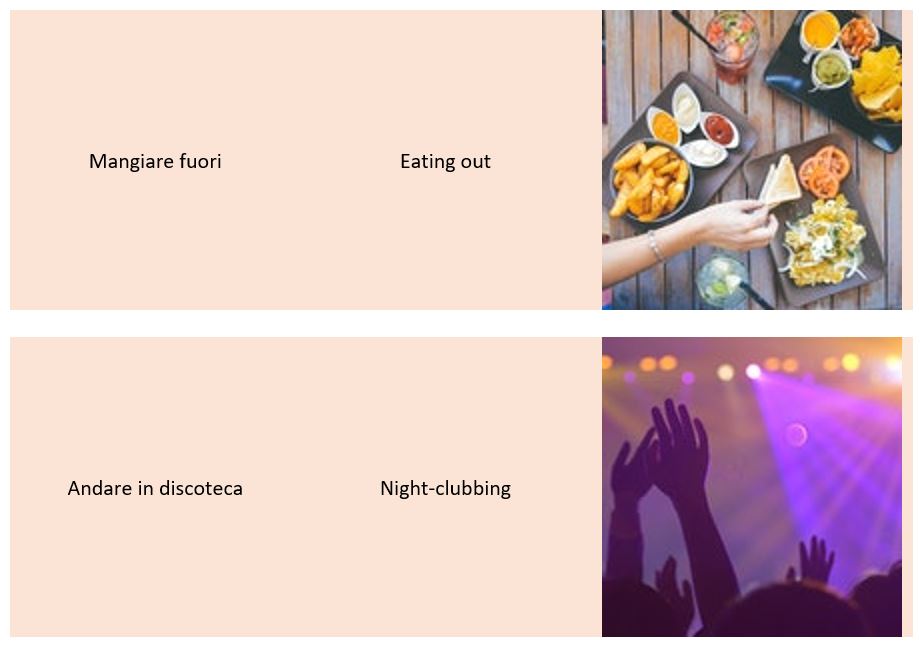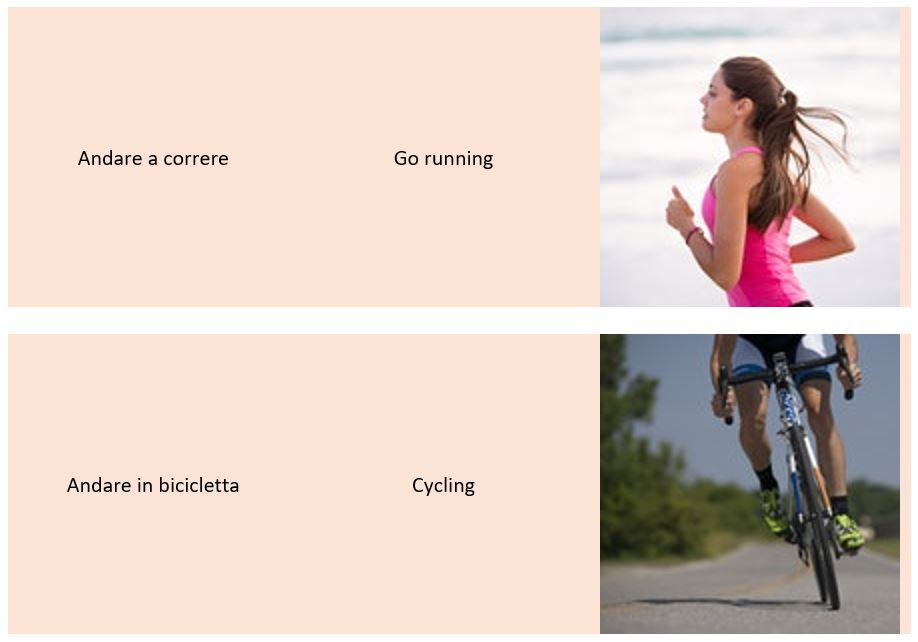 To know more about Italian Words, you may enroll to our Italian Course.
Get your FREE Italian Audio Course
"TOP 20 ITALIAN VERBS" (MP3 + PDF)