If you are going to visit Italy, you will soon learn that taking the train is the cheapest and easiest way to move around the country.
Thus, you will surely need to know some useful sentences, that will make you feel like a true Italian and will allow you to communicate with other people and never get lost!
In this article, you will find the most common Italian phrases that you can hear when taking the train while travelling in Italy!
A quick guide to Italian trains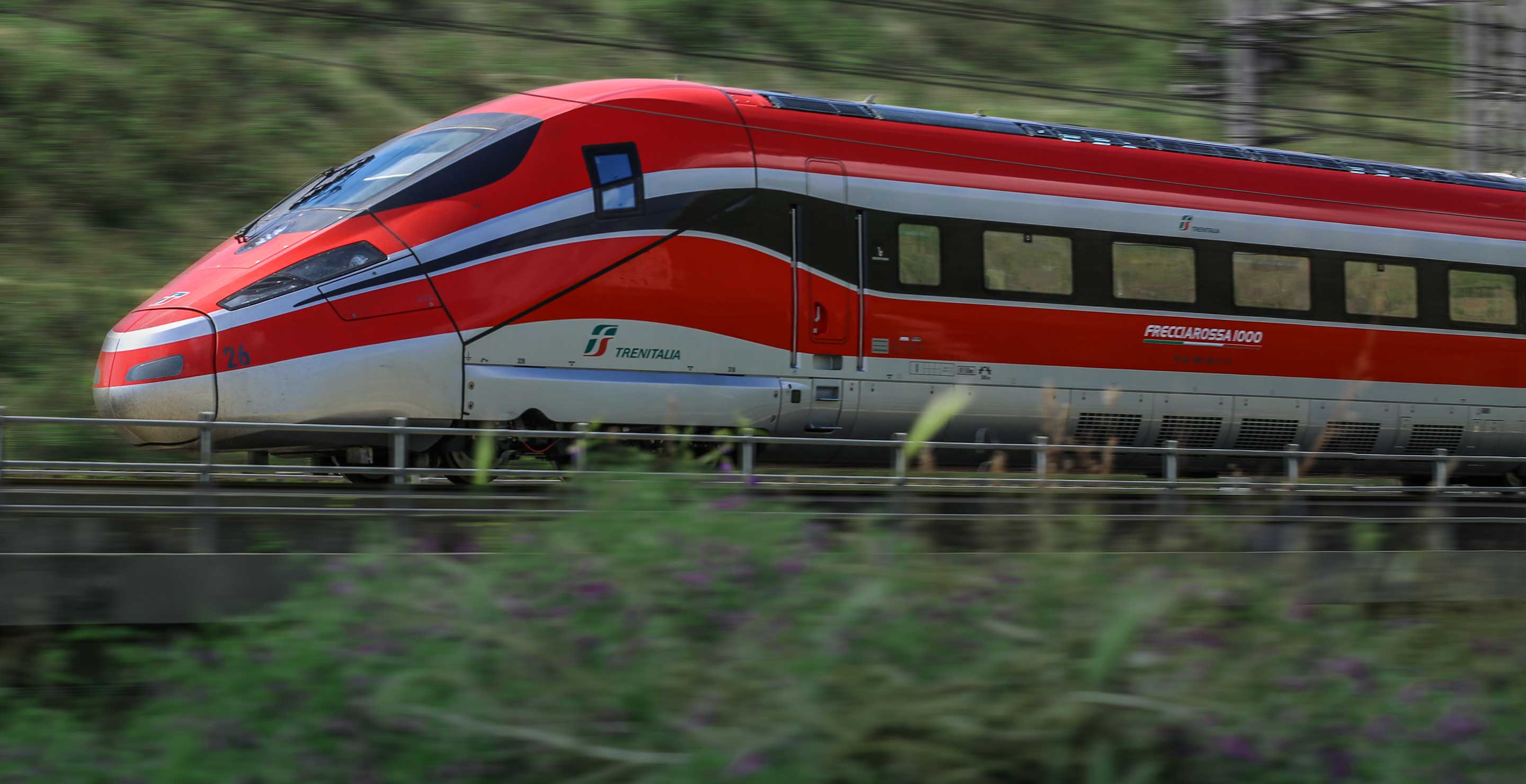 If you have just bought your tickets from the counter, remember to validate them at any of the machines in the train station prior to boarding. A person called controllore (ticket inspector) will come to check your tickets anytime during your trip. You just have to show him your ticket.
You can also buy your ticket on the Internet. In this case, you usually do not need to validate them. You can just show to the controllore the PNR (booking number) that you will receive via email or on your Trenitalia app.
There are four types of trains in Italy: Italo (a new high-speed train that mainly operates in the North).
Frecciabianca (high-speed train)
Frecciarossa (high-speed train)
Intercity
Regionale (the most common type of local train, and also the cheapest one).
Be aware that if you buy a ticket for Italo trains, you will not be able to use it on any Trenitalia train!
Although local trains are cheaper, if you are going to travel long distances you may want to consider to take a high-speed train.
Your ticket includes all the information you need in order to find your platform, you train and your seat.
"One of the most important areas we can develop as professionals is competence in accessing and sharing knowledge"
To learn more about Italian language, ENROLL NOW to our Italian Course
Common Italian words and phrases when taking the train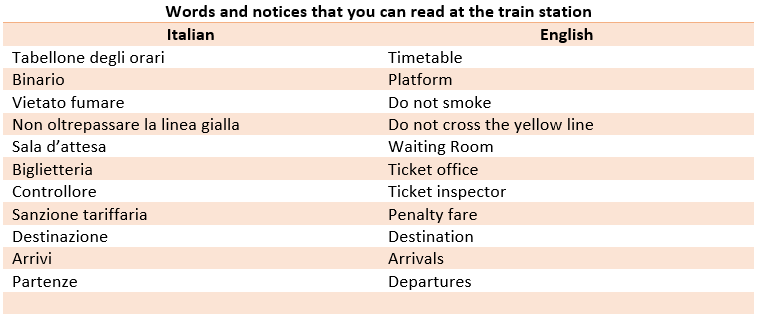 Get your FREE Italian Audio Course
"TOP 20 ITALIAN VERBS" (MP3 + PDF)