Why is it important to learn Italian?
A recent report highlights that over 65 million people speak Italian as their primary language. Moreover, you can find Italian cultural groups in several big cities around the world.
While Italian is not widely used in international business as English and Chinese, there are still plenty of good reasons to learn this beautiful language.
Let's see the top three reasons why so many people around the world choose to learn Italian!
1. Italy is the "cradle of Western civilisation"
Michelangelo, Dante and Leonardo da Vinci are only some of the great Italian names who are still relevant to our contemporary history and culture. Moreover, a recent UNESCO report highlights that over 60% of the world's art treasures can be found in Italy.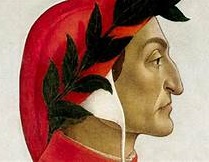 Thus, the knowledge of Italian language may be the only key to fully appreciate and study the major fields of history, art and philosophy.
However, if you are more interested in the world of fashion, classical music and opera, Italian is also the right language for you. Have you ever thought of studying the inspiring works of Giorgio Armani, Versace or Prada in Italian? Can you imagine being able to listen to an aria from Verdi's La Traviata in Italian while understanding every word?
Knowing Italian enables you to better appreciate and enjoy every form of art.
2. Italian is the language of food lovers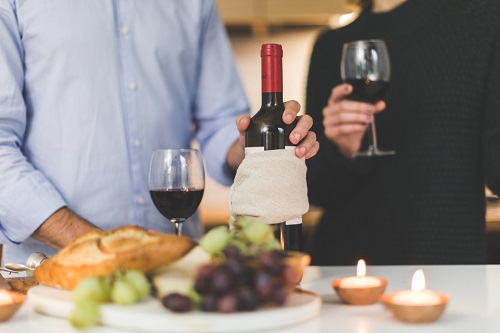 Let me guess: one of your all-time favourite food is pizza. Maybe, you are obsessed with trying to cook the perfect carbonara.
Italy is undoubtedly the culinary leader of the world, and Italian is the most used language for naming food, restaurants and recipes.
However, it is only when you learn the language that you find out that many recipes do not even exist in Italy!
For example, Fettuccine Alfredo is an American interpretation of fettuccine al burro ("butter fettuccine"), one of the most famous pasta dishes of Central Italy, that does not include chicken.
By studying Italian, you will be able to read new recipe books and you will impress your family and your friends with your knowledge of Italian food.
3. Italian sounds beautiful!
While many people believe that French is the language of love, Italian is definitely the most romantic idioms and has a reputation as the language of passion and seduction.
It is not by chance that Casanova, Romeo and many other charming men from world history and literature come from Italy!
If you want to study Italian, you are surely fascinated by the musicality of this language and by the rhythms of its sentences.
Furthermore, Italians are masters of communication: when words cannot express their feelings, they use hand gestures and facial expressions.
Is it something you must learn if you really want to master the language and its secrets, or if you want to impress your date by ordering some Italian wine as an authentic Italian!
Is Italian difficult to learn?
When learning a new language, it is easy to assume that it will not be an easy task, at the point that some people will never even give it a try.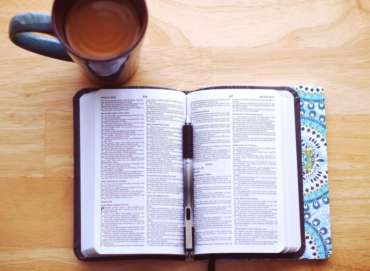 Despite what you may think, learning Italian can be easy, especially if you are an English speaker. The reason is that both languages have a Latin root, and they share similar words.
Furthermore, nowadays several Italian words are integrated into English, and vice-versa.
Of course, another advantage you have when studying Italian is that you do not have to learn another alphabet. It is not like trying to learn Japanese, Chinese or Arabic!
On the other hand, the most challenging step of the process of learning for many people is diction. The Italian pronunciation is different than the English one, and it is essential to focus on learning the sound and the phonetic of every letter before studying the grammar.
However, once you have mastered the basic pronunciation rules, you will be able to accurately articulate any written word.
In the end, is Italian difficult to learn? The answer is no, as far as you understand the importance of practising and listening to the language as much as possible.
What is the best way to become fluent in Italian?
Every language expert has his tips to become fluent in Italian. However, you may be surprised to know that daily commitment is the most successful technique to enhance your language proficiency.
When you decide to learn Italian, you can feel a little bit lost in the sentence patterns. Nevertheless, you should never forget your goals. The followings are only three of the best tips that will help you get ahead as a fluent Italian speaker!
1. Watching or listening as everyday practices
Language experts confirm that you can boost your language proficiency by actively practising your listening skills.
However, try to not just passively listening to some music or watching some Italian TV!
Focussing on pronunciation is essential. You will master the language only when you understand how native speakers pronounce every word and where they pause or put the emphasis.
2. Know your dictionary
We live in a beautiful time, where technology can help us achieve our learning goals. However, dictionaries have been every language learner's best friends for centuries, and you should actively use one as a study aid.
3. Immerse yourself in the language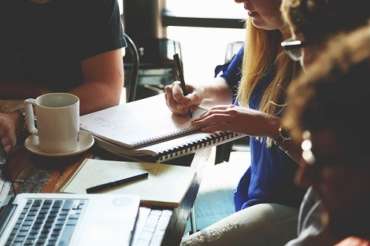 Even before you decide to book your trip to Florence or Venice, you should spend some time with people who are fluent in Italian.
This is the best way to improve your language skills, and you will never get this kind of practice by using any other educational resource.
The goal should be to find a way to speak Italian for at least a few hours a week. You can join some language exchange groups, or even find some Italian friends online!
Do not lose any opportunity to get as much practice as you can.
"One of the most important areas we can develop as professionals is competence in accessing and sharing knowledge"
To learn more about Italian language, ENROLL NOW to our Italian Course